Biden's inflation nation
President needs to own up to the mess he's created!
QUESTION OF THE DAY
What are you doing differently as a result of rising gas prices?
Question of the DayPAYING THE HIGHER PRICESSWITCHING FROM PREMIUM TO REGULARCUTTING DOWN ON DRIVINGJUST STAYING HOMEI DON'T BUY GASOLINE
View results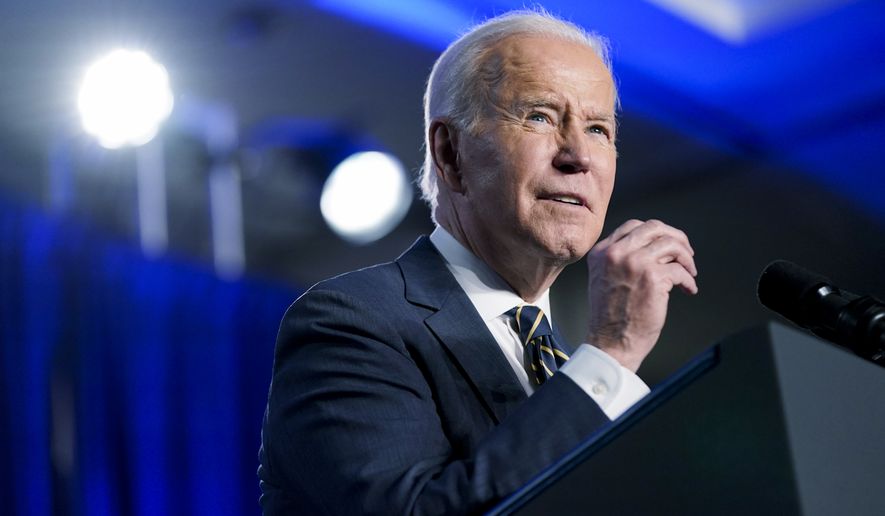 By Editorial Board – The Washington Times – Tuesday, March 15, 2022
OPINION:
On Tuesday, the Labor Department reported prices paid to U.S. producers rose at an annual rate of 10% in February on higher costs of goods, further highlighting record-setting inflation.
It was the biggest increase in the producer price index since 2009, with energy costs accounting for two-thirds of the rise. Under the Biden administration, the Consumer Price Index surged by 7.5% compared to last year, exceeding economists' expectations and marking the largest annual increase in 40 years.
President Biden has laughably dubbed these higher costs "the Putin price hikes." Last month, his administration blamed COVID-19 for surging prices. Before that, it was "corporate greed." Last summer, inflation was a good thing, White House press secretary Jen Psaki declared because it meant Americans were buying more goods. In spring of 2021, the Biden administration promised us inflation was merely "transitory," and before that, denied rising costs were happening at all.
In March of 2021, Larry Summers, a top economic adviser to former President Barack Obama, blasted Mr. Biden's $1.9 trillion coronavirus stimulus package as the "least responsible" economic policy in 40 years. Mr. Summers warned there was chance inflation would accelerate, with the U.S. possibly facing stagflation, or economic stagnation.
His concerns were ignored — and are still being ignored — by a White House and a Democratic Party who insist government spending does not lead to higher prices at the grocery store or at the gas pump. Mr. Biden continues to promote his Build Back Better agenda, lying that his nearly $2 trillion spending spree will "lower inflationary pressures on the economy." On Friday, House Speaker Nancy Pelosi, maintained the charade, by alleging federal spending is "reducing the national debt" and is "not inflationary."
---
Filed under: Uncategorized |