Rick Scott Savages Mitch McConnell For Trying To Sabotage GOP Senate Races
BY: JORDAN BOYD at the Federalist:
SEPTEMBER 01, 2022
Rick Scott ramps up the rhetoric as he prepares for the fast approaching midterm elections.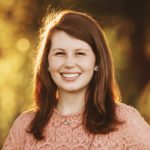 JORDAN BOYD
National Republican Senatorial Committee Chairman Rick Scott wants DC Swamp creatures like Senate Minority Leader Mitch McConnell to know that his attempts to squash a GOP victory in the Senate this fall by throwing Republican candidates under the bus are "an amazing act of cowardice" and "treasonous to the conservative cause."
In a short but fiery opinion editorial published on Thursday, Scott lambasted the "many of the very people responsible for losing the Senate last cycle" who are "now trying to stop us from winning the majority this time by trash-talking our Republican candidates" as "fools."
"Giving anonymous quotes to help the Washington Post or the New York Times write stories trashing Republicans is the same as working with the Democratic National Committee," Scott wrote. "If you want to talk about the need to raise more money to promote our candidates versus the Democrats' terrible candidates, I agree. If you want to trash-talk our candidates to help the Democrats, pipe down. That's not what leaders do. And Republicans need to be leaders that build up the team and do everything they can to get the entire team over the finish line."
He never mentions McConnell's name, but it's clear from his writing that Scott is unhappy with the leader's recent negativity towards his own party.
Scott's rebuke comes just a couple of weeks after Senate Minority Leader Mitch McConnell downplayed Republicans' chances at winning back the upper chamber.
"I think there's probably a greater likelihood the House flips than the Senate," McConnell said. "Senate races are just different, they're statewide. Candidate quality has a lot to do with the outcome."
According to Scott, this is just an excuse to keep "trash-talking Republican candidates and Republican voters."
"Ultimately, though, when you complain and lament that we have 'bad candidates,' what you are really saying is that you have contempt for the voters who chose them," Scott wrote. "Now we are at the heart of the matter. Much of Washington's chattering class disrespects and secretly (or not so secretly) loathes Republican voters."
This DC hivemind, Scott said, wrongly believes that they should control the outcomes of elections instead of voters.
"The D.C. crowd should not choose candidates, and they do not, and they will not," Scott wrote, noting that his election was strongly opposed by the Swamp," Scott wrote.
According to Scott, it's far too early for "the Washington naysayers and their anonymous quotes" to disqualify Republicans' chances.
"We will beat the Democrats, and we will take control of the Senate this fall. Write it down," Scott wrote. "…Yes, I'm an optimist. And I'm a cheerleader for our candidates. And I get a lot of crap for it from the D.C. crowd who tell me I shouldn't sound so bullish or I should do more to set expectations. I'm not playing that game because each one of our candidates presents a stark contrast to the failed agenda of Biden and the Democrats."
This isn't the first time Scott bypassed his colleagues in Republican leadership to speak up.
While Mitch McConnell and other top GOP senators sat silent for more than 24 hours after news of the FBI's raid on former President Donald Trump broke, Scott was the first Republican in Senate leadership to call those actions "incredibly concerning, especially given the Biden admin's history of going after parents & other political opponents."
"This is 3rd World country stuff. We need answers NOW. The FBI must explain what they were doing today & why," Scott tweeted.
Filed under: Uncategorized | Leave a comment »